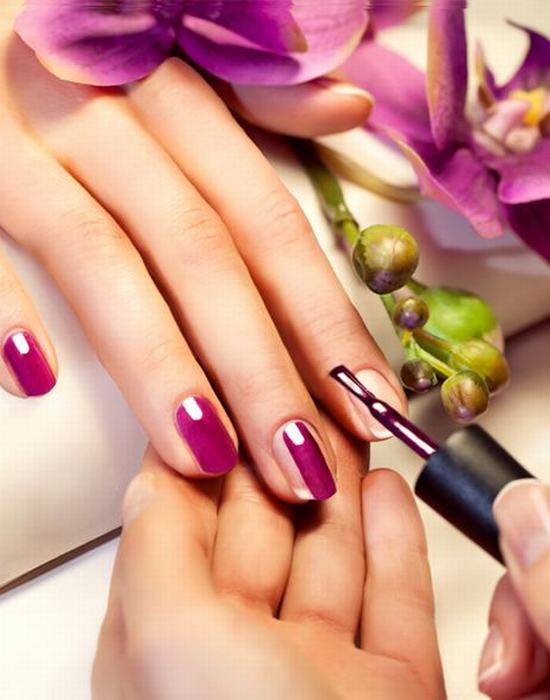 Nail Services
Pedicures
Wax Services
About Blossom Nails and Spa
Blossom Nails and Spa is the premier destination for nail services in the heart of Austin, Texas. Getting your nails done should be an indulgence and Blossom Nails and Spa understands this. Our goal is to pamper all the ladies of Austin, Texas with unique manicures and pedicures with the highest quality service.

Since our opening, we've become a perfect destination for those seeking peace and charm. To many we are a social gathering lounge for friends to share their weekly events, and others to come and make beauty for their best moments.

Our innovative spa chairs and instruments are sterilized after every use to ensure your safety. Rest assure that you will be in good hands at Blossom Nails and Spa. From the minute you step in our salon to the minute you step out, you'll be provided with excellent service and comfort in a relaxing environment. Our goal is to pamper all the ladies and gentlemen of Austin, Texas with unique manicures and pedicures with the highest quality service.


Your Health & Safety First
High Quality Service-Sanitized Equipment-Strict Sanitation Practice
At Blossom Nails and Spa every precaution is taken to ensure your safety and protect your health. Be confident that the professionals at Blossom Nails and Spa follow every preventative procedures when it comes to your well-being.

—
Reservation & Discounts Available for Special Events
6+ receive 10% of all the services that pay with cash
Complimentary Drinks:
Water, Sodas, Mimosa, Red Wine, White Wine
Services and Pricing
SIGNATURE NAIL SYSTEM
---
$ 40 & up
Signature Nail System is a natural and healthy dipping system for your real nails or add tip like solar nail. SNS dipping powder has no odor, liquid, primer or UV light and helps your nails grow stronger and healthier by adding Calcium and 5 different kinds of Vitamins. They are lightweight, flexible, organic, durable like acrylic and the glossy finish resists chipping and doesn't require waiting time to dry, easy to maintenance.
Solar Nails (Pink and White): $45 and up
Fullset: $32 and up
Refill: $22 and up
Coffin, Stiletto, Almond Shape: $5
Extra Long Nails: $5 and up
Cuticles Maintained – As an Add-On: $5
Shellac/Gel Add-On Acrylic Nails: $17
Manicure: $20
Deluxe manicure: $35
Shellac: $35
ENRICHMENT SERVICES
---
Shellac/Gel Nail Polish Change: $25 and up
Polish Change on Hands: $10+
Polish Change on Nails That Have Acrylic: $15+
Polish Change on Toenails: $12+
Shellac/Gel Toenails Polish Change: $30+
French Polish – As an Add-On: $5
Paraffin Wax: $7
Nail Repair: $5+
Soak Off: $10
Nail Art: $7 & up
Extra massage: 10 minute for $15
WAX SERVICES
Eye Brow: $10
Lip or Toe: $6
Chin: $7+
Full Face: $30 & up
Back or Chest: $30 & up
Full Arms/Half Arms: $40/$30 & up
Under Arms: $20
Full Legs/Half Legs: $55/$45 & up
Bikini: $35 & up
Brazilian: $45 & up
CLASSIC PEDICURE
---
30 min including polish time
$ 31
Enjoy an aromatic soak, feet and leg message with sugar scrub gently removes the dead skin leaving your feet a fresh feeling.

The pedicure also includes:
+ Cuticle cleanup
+ Nail filing and buffing
+ Callus remover treatment
+ Hot towel
+ Regular polish
DELUXE SPA PEDICURE
---
45 min including polish time
$ 39
Most Popular
All the benefits of a Classic Pedicure, plus:
+ An exfoliating honey sugar scrub
+ Paraffin foot treatment to help with dry cracked heels, relieve aches and finished off with an anti-oxidant aromatherapy lotion.

Scents available (choose 1):
– Lavender
– Milk & Honey
– Green Tea
– Mango
DETOX SPA PEDICURE
---
50 min including polish time
$ 49
Elevate your mood by papering your feet and heels with organic spa package. Our specialty starts with ocean salt soak, exfoliating with sugar scrub. Then marine mask with whole feet wrap in hot towels, paraffin will help relieve aches, dry cracked heels and moisturizing your skin.
REJUVENATE SPA PEDICURE
---
60 min including polish time
$ 59
A 6 steps COLLAGEN SPA pedicure
Relax and rejunenate with an innovative footbath treatment for tired feet made from a special blend of essential plant oils. A Collange bubble crystals bath soak. Feet will be submerged, relieving tension with collagen cream mask and relaxing gel, plus paraffin treatment, hot stone massage relieves stiffness while glided smoothly over tired muscles to promote relaxation. Finish with 25 minute massage collagen massage lotion. You will receive a collagen serum lotion wo maintain pedicure moisture.
---
Additional $17 for shellac/gel polish with any pedicure
Phone
(512) 219-9195
Address
9225 W Parmer Lane
#103
Austin, TX 78717
Business Hours
Monday–Saturday:
9:30AM–7:00PM
Sunday: Closed